Smart Casual - how to crack it!

The term 'smart casual' is one that often causes confusion - sort of polished but relaxed!! 
Whether it's drinks with the neighbors, meeting up with work colleagues for a drink or looking forward to a special Christmas event with your nearest and dearest; you want to look your best but need to strike the right balance between being overdressed and appearing too casual.
If it's a particularly smart venue and you're not over familiar with your hosts, adhering to a dress code can be super stressful.
So how do you master 'smart casual' so you can worry less and have a great time!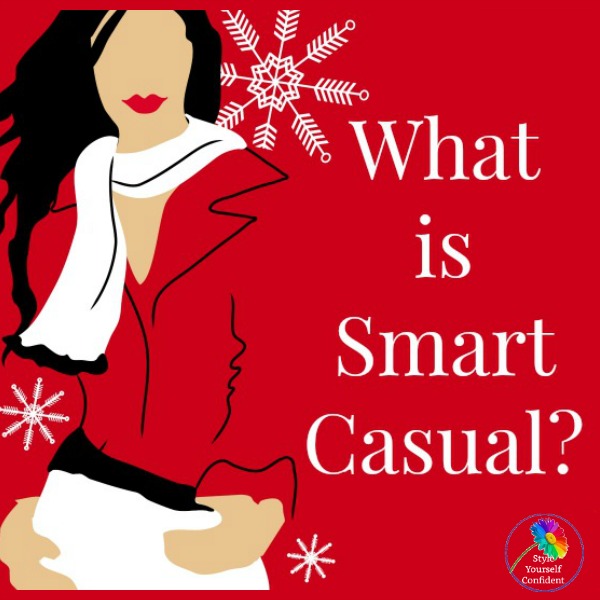 One 'dressy' piece...

You want to be elegant but retain the comfort factor.
Consider dressing in a classic style but include at least one dressy piece that elevates the look into something more special.  makes the outfit appear more special.
For example, a classic pair of black pants can be dressed up with a more exciting and dazzling blouse. Or you it might be a stunning pair of high heeled boots, a softly pleated skirt or a beautifully cut blazer. 
How to build 'Smart Casual'

You can select your dressy piece and then build the rest of your outfit around it or, alternatively, just elevate an ordinary outfit by substituting one special piece.
So, let's say you've chosen to wear a beautiful silk blouse with ruffles or a pussy cat bow. Teaming it with plain pants and flat sandals makes it more laid back and the blouse is allowed to shine and take center stage.  
Choose to wear a pair of stunning silk skirt (below) and you need nothing more than to team it with the simplest of tops. Anything else will detract from the stunning effect. 

Jeans and boots might be considered far too casual alone but topped with a sassy sequined or velvet top or perhaps a tuxedo jacket as your 'dressy' piece you're adding class - and the required balance!
This is how party separates earn their keep. The odd sparkly top or velvet jacket in your closet will get you through many a party or Christmas season for smart casual occasions.
A smart pants may appear too tailored for an evening event but you can make it more on-trend and pared down by adding some sneakers for a modern twist. They need to be stylish 'sneakers' of course, perhaps even a gorgeous metallic, but they can be teamed with many classic looks.
Dresses too are often worn with sneakers or trainers for a modern vibe and a smart casual comfort!  

Jewelry
Adding jewelry is another easy way to lift your daytime casual and enhance your look to something special.
Match the shape of your necklace to your neckline and layer two or three fine chains together for stunning effect.
A bold statement necklace or dramatic earrings (though not together) also turn it into an occasion! 
Add an edge

Jeans are now considered acceptable as smart casual as long as they are a good fit and a dark wash. But you will need to add the 'dressy' touch and show your unique style with a few stunning accessories.
Add some edge to your look with fabulous shoes, a hat or hair accessory, sunglasses, a scarf or belt - and certainly carry a quality bag. 

Each of these details will add a unique finishing touch and dress up your outfit.

Looking good means feeling good!
It all depends on the occasion and how dressed up you believe the other people in your group will be. So if you're really struggling to pull your outfit together don't hesitate to ask what other people will be wearing. They may need some reassurance too!
And after the event it's important to be objective about the outfit you wore. Were you happy with your choice? Did you feel good and were you comfortable? If not, why not? 
This will help you to put together smart casual outfits more easily in the future. Outfits that not only look good and are appropriate, but that make you feel special. 
It's easy to forget how you did it so take a photo of each outfit for future inspiration.
Recognizing the colors and styles that suit you allowing you to feel confident and beautiful will make a huge difference to your self esteem.

Allow 'Your Style' to visit you!
The latest features on Color Analysis, Body Shape and Style to your Inbox, twice monthly.
Plus a Free copy of my book 'Shortcut to Style', it works for you, whatever your age shape or size! 
Pamela x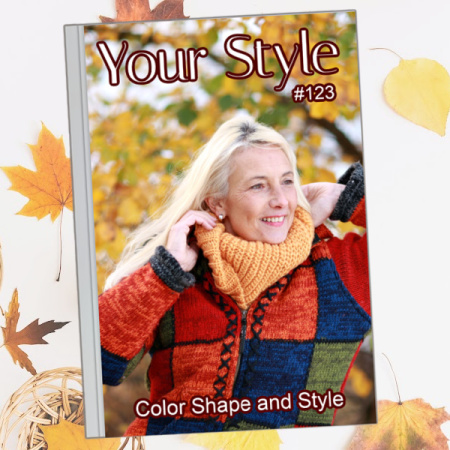 Sitemap or locate all features relating to...
Homepage >> How to Style >> Smart Casual