How Color Analysis works!

How Color Analysis works and what it can do for YOU?

1  Want to look / feel your best?

There are 6 main Color Families - which one will enhance your natural coloring? There are also 4 Seasons which are a bit more complex.




A real family is linked by blood, Color Families are linked by Color Characteristics
Find your Color Family and your own color palette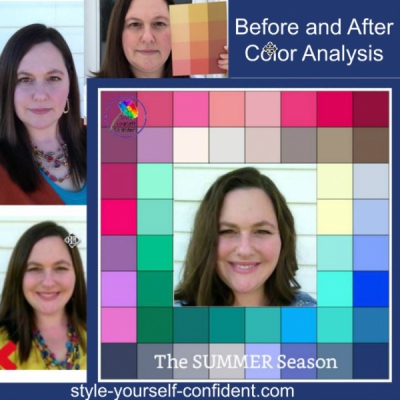 2  How to look for your colors...

Look for the natural coloring that Nature has given you

3  It works very simply...

4  Putting colors into groups = 6 Color Families

Ask yourself just 3 questions to identify your primary color characteristic.
Of course this isn't the same as an indepth Online Color Analysis but it will help you to look objectively at your own natural coloring.     
The natural colorings in our EYES, HAIR and SKIN can be described in exactly the same way as we describe colors - we call them color characteristics. 
Finding all articles relating to:

Like this Website?
Please share your Comments...
Homepage >> Color Analysis >> How Color Analysis works