5 Common Style Mistakes

Do you know I'd really forgive you if you never wanted to read about fashion and style ever again!
There's a new season looming and of course the inevitable list of must-haves appears - the items simply everyone has to be wearing this year. You weren't feeling bad about wardrobe until then...
Style advice appears to be for the young, the trendy or the affluent - but actually if you have a general eye for what you like and just want to feel comfortable rather than follow the in-crowd, all you need to do is by-pass the most common style mistakes.
You'll be on your way to looking good in no time!

1 Holding on for too long
We know that it's easy to get attached to the items you love.  You've had them for years, they seem to fit every curve of your body and, dammit, they still look good – or do they? 
Sometimes we see the things we love as better than they are.  No matter how much you love that pair of pants do they still make your rear end look as good as they once did? 
Save the old favorites for those lazy Sunday afternoons and keep your public showing for the clothes that will past muster.
2 Wardrobe doesn't fit your lifestyle
Do you know what they say in temperatures that really get a winter season? "There's no such thing as cold weather...only inappropriate clothing".
The same can be said about your fashion style, it's all about context.
Your straight from work look is probably spot on for a casual drink after office hours but if you were expecting to go onto a upmarket restaurant for dinner you'd probably want to dress it up. It's all about being in your comfort zone. 

So take a look at what's in your wardrobe - are you equipped for work and play? Or the winter weather that's sure to arrive? 
If not, then it's time to think ahead and fill a gap!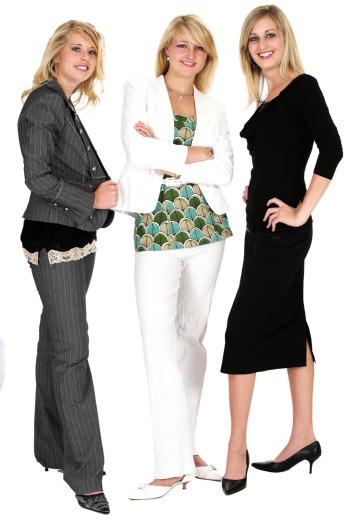 3 You make impulse buys with no strategy
Fashion is constantly changing but your face and figure is constant and every item in the stores will not do you justice. 
So take time to discover the colors that suit you best and identify and understand your own figure so you can be more subjective about what suits you. You'll be ready to take advantage of the latest style tips that will help you to know what's going to work and what isn't.
4 You buy cheap and make do...
No-one loves a bargain more than me, BUT if you're only looking for bargains it can end up wasting a lot of money.
One the most common style mistakes is compromising - perhaps it's not the perfect fit or the perfect color but it WILL DO! 
If you're parting with hard-earned money then WILL DO definitely WON'T DO!  There are times when you need to spend a little more, especially if it's one of those wardrobe essentials that will earn it's keep many times over.  
Don't always go for what's cheapest! 
5 You lack confidence to do it your way...
Finally and I can't stress this enough – Style has absolutely nothing to do with fashion but everything to do with being yourself, liking yourself and making the most of yourself.
There's no such thing as the perfect face or figure, but if you listen to your Body Talk you will begin to appreciate what nature has given you.
Respect and value yourself for who and what you are, appreciate your own likes and dislikes and put yourself in control.  A sense of control brings – uh, uh, CONFIDENCE!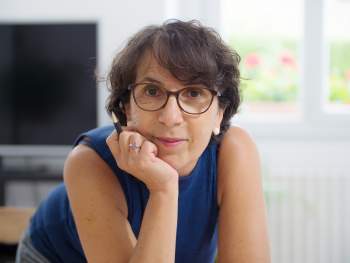 Like this Website?
Please share your Comments...
Homepage >> What is Style >> 5 common style mistakes