Autumn scarf with Style!

Cooler days are here. Time to start wearing an Autumn scarf with style!
Scarves are one of the easiest ways to add panache and color to your outfit at any time of the year but particularly when you're between seasons and often don't know what to wear!
Add a scarf and transform a simple dress or separates into an outfit with a confident flair.
A scarf can frame your face with softness and instantly create a chic statement adding sophistication to the young and a flattering delicacy to the more mature.

Every woman needs scarves and a small selection of sizes and colors will give you great accessorizing opportunities from the warmest weather through to the depths of winter.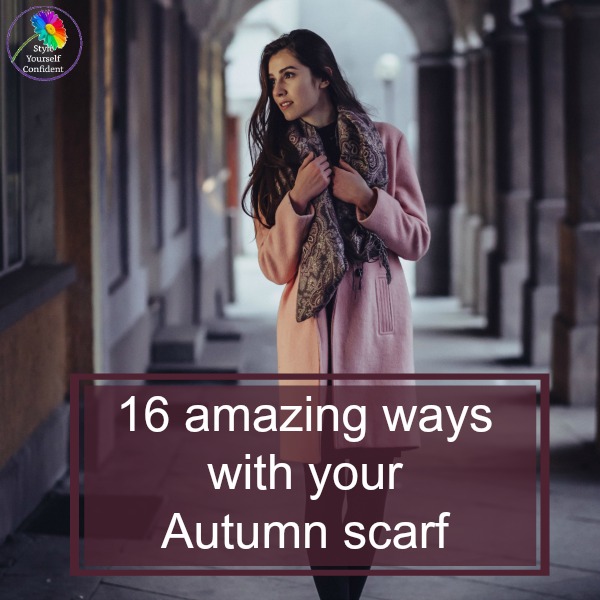 Keep it in proportion...

The size of your scarf should be in proportion to your frame. Avoid too much bulk if you have a small frame and elongate the hanging ends if you want to create a slim silhouette.

Many of us avoid playing with scarves because it feels a bit awkward initially. Believe me, conquer the most basic ways of wrapping and wearing your scarf and you'll be hooked!
Wear your Autumn scarf with style - 16 ways!
How to wear a scarf in so many amazing ways. To be honest there are so many new and innovative ideas in this video that I lost count!
Every shape and size of scarf is introduced so that you can bring any outfit to life!  There is a huge selection of Autumn scarves around to choose from.
Or take a look at these pretty items...

Homepage >> Fashion Accessories >> How to wear a Scarf with Style