Autumn colors in Summer?
Can you wear Autumn colors in Summer? Yes you certainly can!
When Color Analysis began, SPRING, SUMMER, AUTUMN and WINTER were merely convenient names to describe the color groups that were put together.
In fact, the idea was brilliant because, not only do the colors distinctly reflect the changing seasons, but it strongly enforces the fact that Color is a completely natural medium.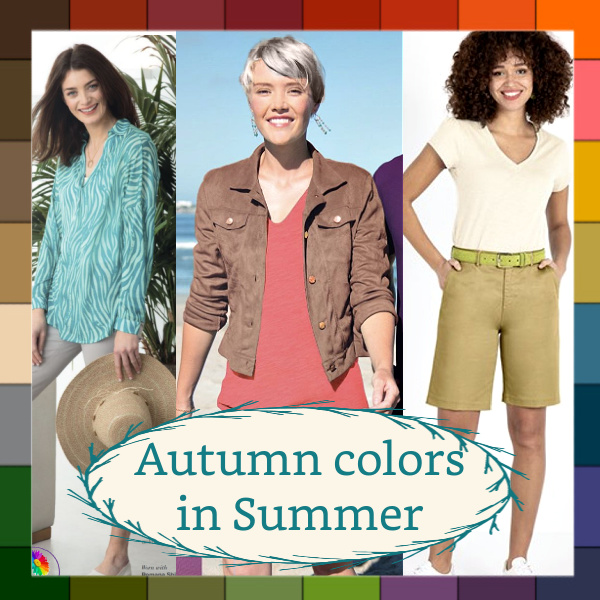 Not just for Autumn!
You don't need to worry about the Seasons too much though because your color palette will work for you year-round! All you need to know are the shades that suit you best. 
Your choice may be tempered by what's currently in fashion and some year's you'll have more choice than others.  But by and large, if you look around you'll always manage to find the glorious colors of Autumn somewhere.
Think Caribbean sunsets!
If you're used to sinking into soft warm woollen fabrics, deep piles and rich coloring of the Autumn colors, it might initially be difficult to visualize the same shades in the sunshine.
But these same rich colors will easily translate Autumn colors into Summer with easy and comfortable styles.
Just imagine a brilliant landscape with Autumn foliage or the dazzling spectacle of a Caribbean sunset - they're all AUTUMN colors!

Dresses are easy...

Just choose colors or prints and if they look good with your color swatch, they'll look great on you!

We can make separates easy too...
1. Start with neutrals
Every color palette needs it's neutrals, so for the warmer months look to your lighter shades; earthy tones of cream, beige and perhaps just a little brown.

2. Add a couple of scarves...

Add a couple of scarves to your neutrals that introduce the Autumn colors.


4. To add color to your neutrals. 

The Autumn neutrals will provide the backbone to any of the glorious colors you've selected from your color swatch.

5. Autumn colors in Summer...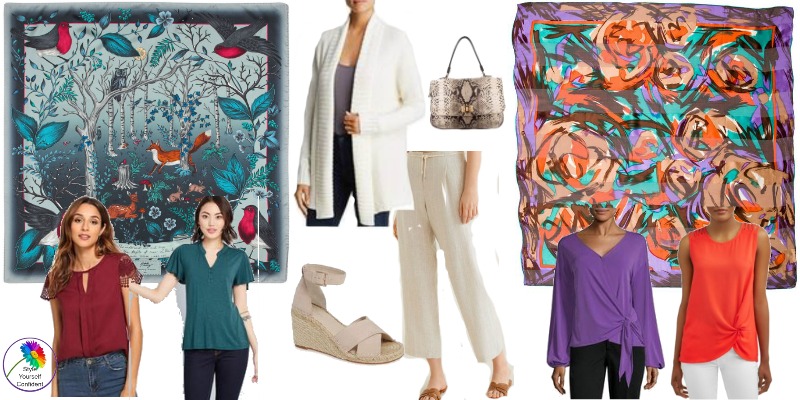 I've only shown this using your lightest neutrals but you'll find that a soft denim blue, stronger marine blue or even a warm grey will complement these gorgeous shades in exactly the same way - or you can mix and match.
Animal prints in shades of cream, beige, brown and gold will add style and sophistication to your look. 

You can create a look that's subtle and sensuous or brilliantly bright - either way can easily produce a stunning array of Autumn colors in Summer.

The Queen of Autumn colors...
The Queen of Autumn colors is my friend Jess Jannenga from Elegantly Dressed and Stylish who wears and enjoys her Autumn colors absolutely instinctively. I'm so happy that she allows me to use her fabulous photos.   
I continue to learn from Jess - pop over and see more beautiful styling ideas. 
Allow 'Your Style' to visit you!
The latest features on Color Analysis, Body Shape and Style to your Inbox, twice monthly.
Plus a Free copy of my book 'Shortcut to Style', it works for you, whatever your age shape or size! 
Pamela x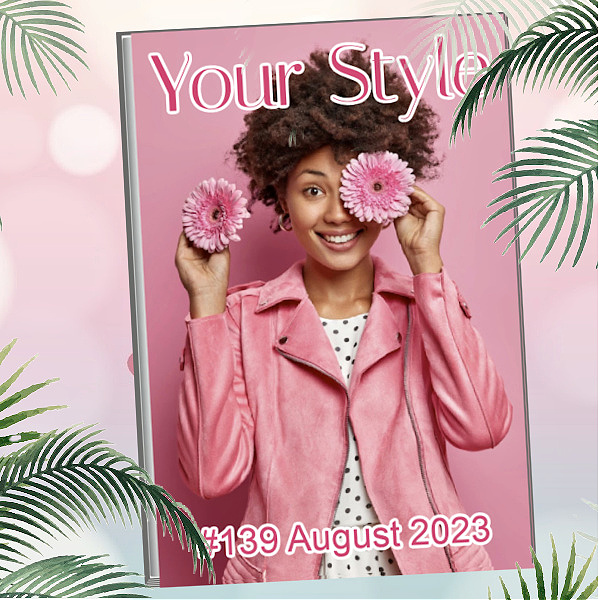 Sitemap or locate all features relating to...
Homepage >> Autumn Color Analysis >> Autumn colors in Summer