You're a curvy APPLE body shape

You're a Curvy APPLE BODY SHAPE...
sometimes wrongly referred to as an Oval or a Round shape.

The benefit of being an Apple is that even if you carry more weight than you'd like to on your upper body, particularly around your midriff, your hips and thighs stay slender.
Look at the way that apple shapes in at the bottom.

This gives you good proportions with a shapely bust, slender hips and good legs. Any additional weight will sit around your midriff area which means a bit of a thick waist line.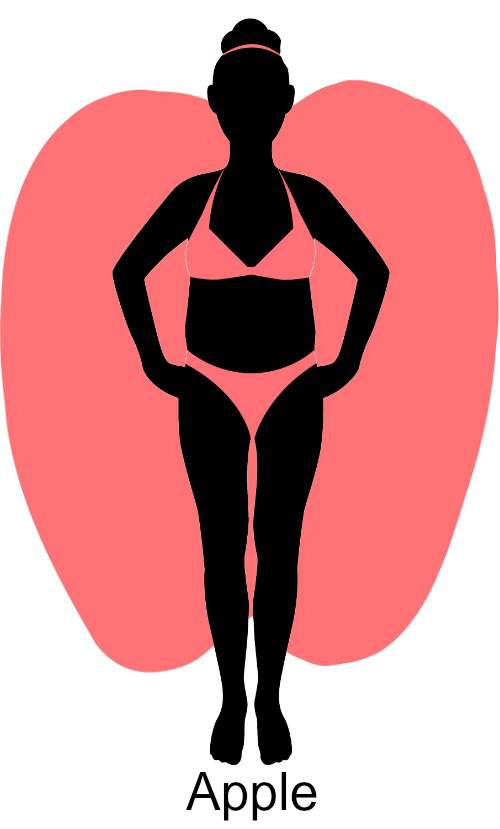 Sculpt that Apple...

This is a very common shape - and there are lots of ways you can visually balance your figure.
Sculpt that Apple shape to flatter your fabulous legs and disguise the thickness around the tummy.

And - if you're the Apple of someone's eye well you're kinda special!
Do you have an apple shape and a big bust? It can provide some headaches when you're trying to get clothes to fit!
Well Julia is here to tell you how she has learned the tips and techniques of dressing her 'figure challenges' with style.

Do you find it difficult to dress your Apple shape and find a look you're happy with?
Just identify the shapes and styles that will visually balance your figure then you can enjoy those curves...
If you are a petite Apple shape you have two lots of styling points to consider.  
You have a shapely bust, slender hips and good legs and will carry any additional weight around the midriff. However, if you are petite as well you need to be equally aware of how you can elongate your silhouette at the same time.
Even if you know how to fit your body shape, you may have other 'figure challenges' to contend with. Good fit is everything, it makes YOU and a modest outfit look a million dollars.
Whether it's upper arms or sloping shoulders by choosing the best shapes you can influence the eye and disguise any...

Find all articles relating to

Please share your COMMENTS
Homepage >> Body Shape >> Apple Body Shape