3 ways to Color Analysis - which will you choose?

Your most flattering colors are designed by Nature
All you have to do is find them!

There are 3 ways to Color Analysis so you can easily find the colors which help YOU to look your best
Your most flattering colors are designed by Nature
All you have to do is find them!
10 COLOR FAMILIES - 6 Tonal and 4 Seasons
The natural coloring in your EYES HAIR and SKIN is decided at the moment of conception
Wearing colors that echo your natural coloring brings you to LIFE!
Color is the first thing that people notice and while some colors can make you look tired, others can bring you to life! It's easy to discover the colors that balance your natural coloring?
Why would you choose to look less than fabulous! Because when you LOOK GOOD you FEEL GOOD!
Feeling good about yourself is much more of course than wearing the right colors but your outward appearance is often a reflection of how you feel inside and knowing you look good is a positive boost.
Wearing your best colors will:

complement your natural coloring
give you clearer skin and brighter eyes
allow you to look healthier and more vibrant
mean no more shopping mistakes!
show you how to co-ordinate your clothes
enable you to streamline your wardrobe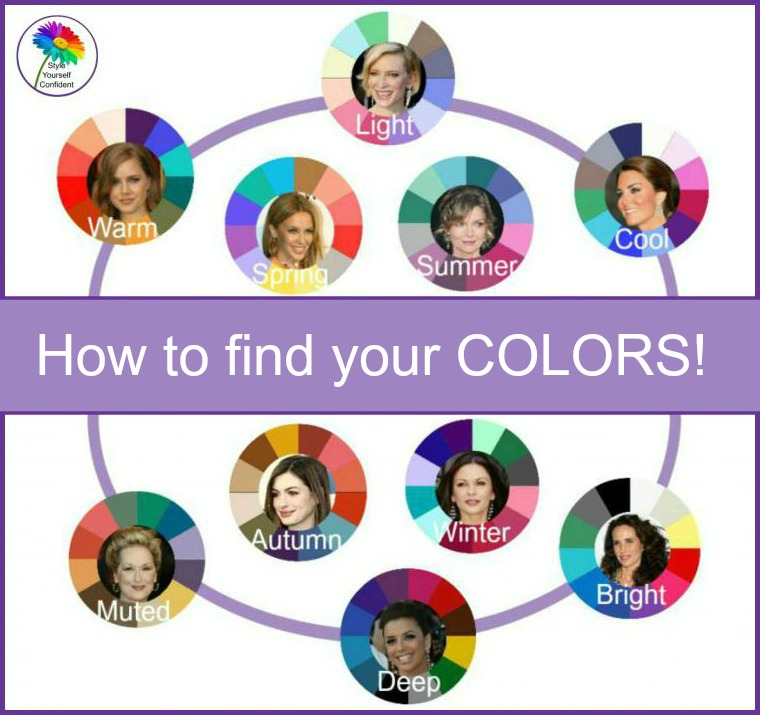 3 ways to Color Analysis

Find your nearest Tonal Color Family quickly and easily.
3 short questions about your natural coloring will take you to all the information about your best Colors.
How to wear and co-ordinate the colors, information about the best makeup and hair colors, even the jewelry to complement.
This is of course a generic quiz and it's impossible to make it 100% accurate for everyone but you won't go far wrong if you follow it. 
Let me show you how Color Analysis works so you can determine and understand your natural coloring and link up with your own Tonal Color Family.
There are just 3 questions to ask yourself!

If you don't feel completely at home with any of these families, then take a look at the Seasons which are a mix of the Tonal color families.
If you need some help I offer a personal Online Color Analysis.
Complete a questionnaire, a few photographs and within 4-5 days you'll have your own full color profile with 100% guarantee of satisfaction.
It will save you lots of time and money in the future for less than the price of a new dress!
It's a huge package for a small price... read more...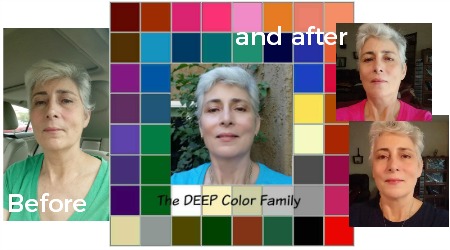 Homepage >> 3 ways to Color Analysis...