10 Petite Style Tips

These Petite Style tips are for you if you are 5ft 3" or under. 
Your height is less than what is considered 'standard' in the high street so buying clothes that fit can be difficult. If your clothes don't fit well then you will never be comfortable and you will never look your best. 
But we're all individual...
The petite style tips you normally see around tend to be quite generalized while we, of course, are all different!
We may all be slightly shorter in stature but we each have our own ideas of how we want to look and feel. Some petite women would like to look and feel taller while others embrace their petite self! 

Take what works for you and, if you find specific parts of your figure to be a challenge, take a look at how to dress your OWN individual shape. 
You're not supposed to fit your clothes
Your clothes are supposed to fit YOU!
1 Dress taller and leaner

Many women are very happy to be petite and getting a good fit is your priority. 
But if you'd like to feel taller then a more streamlined silhouette will allow you to look taller and slimmer.
Good underwear, well fitted, will create a smooth line so your clothes can do their best. No visible panty line and no lumps and bumps around your bra.
A well fitted bra with fully adjustable shoulder straps gives good uplift and maintains a more youthful figure by creating the maximum distance between the bust and waistline.
These photos, taken only a day apart, show how a different shape can influence the look of your figure. A firmer fabric adds additional bulk on shoulders and hips, the hips look wider because the legs are tapered in, and height is reduced with the shorter legs.   
2 Every Petite is not a size 6...

It's a complete misconception that every woman under 5ft 3" is also a size 6. Although shorter than most, they still come in different shapes and sizes.      
Wherever you shop be prepared to go up or down a size until you find a manufacturer with a cut that really suits and fits you. Although they should be the same as regular sizes, often they're not!
Avoid anything labelled 'short' as they are cut shorter but not to a smaller proportion overall. 
Any styles with shaping need to fit in the right places. Jackets and tops need to shape in at the correct waistline, dresses need to be cut to the length of your torso with the size of the armhole adjusted. Trousers are cut differently in the rise and leg length to ensure that shaping comes at the right point. 
You'll find excellent petite style tips in departments at Chico's and Soft Surroundings in the US and Marks and Spencers in the UK - they all allow for a womanly sized figure albeit Petite. 

4 Create vertical lines

Create vertical lines in your outfit to bring the eye down the body, by utilising:
5 Add length to your bottom half

Most petite women have shorter legs than their torso so by visually elongating your bottom half you will appear taller. 
Jumpsuits can be great - all-in-one creates a smooth long line

6 Keep attention high on the body

Wear color and brightness high on your body to keep interest up towards your face and take care with your hair and makeup.
If you are particularly slender, it's easy to feel small and insignificant, so choose flattering necklines rather than something plain and non-descript. 
Keep your jewelry high on your body rather than heavy bracelets which would weight you down.

7 Petite style tips for scale and proportion

Scale down the size of your accessories - one of the most important petite style tips of all!
A large body can carry off large jewelry and a large bag whereas a small body needs these items to be in proportion with her frame. Small neat jewelry and a small bag will be more in keeping with your size.
Detail is also best kept to a minimum - frills and flounces, collars, belts, buttons, patterns etc. should all be chosen carefully so as not to overwhelm. Avoid tiny floral prints as they can look very little girlish.
8 Adjust your hem length

Something as simple as adjusting a hem length can lengthen your legs and make a big difference to your look. Make sure that it's appropriate to your age and in proportion.
Avoid the hem finishing at the widest part of your calf - that will make you look short and dumpy.
Don't team a short skirt with a low neckline - your body is shortened from both ends!
Maxi skirts can look great but make sure you create a slender line with a high waist and wear with heels. A full skirt may overpower.

Don't discount a midi skirt if it creates a slender line - it can give extra length to your bottom half if you match with boots etc. 
This is an old photograph (right) from a fabulous blog.
9 Avoid adding bulk

Always avoid adding extra bulk to your small frame.
3/4 length sleeves and a shorter coat - both great ways of reducing the bulk on a small figure. Shoulder fit is vital, keep it as neat as possible.
Wear 2 or 3 colors at the most so your small stature isn't over powered with too much detail. 
10 Shop online

Shopping online may give you more choice and invariably more detailed measurement guides. Compare the measurements carefully with something that currently fits you well. When you find a brand that fits your figure, stick with it!
Allow 'Your Style' to visit you!
The latest features on Color Analysis, Body Shape and Style to your Inbox, twice monthly.
Plus a Free copy of my book 'Shortcut to Style', it works for you, whatever your age shape or size! 
Pamela x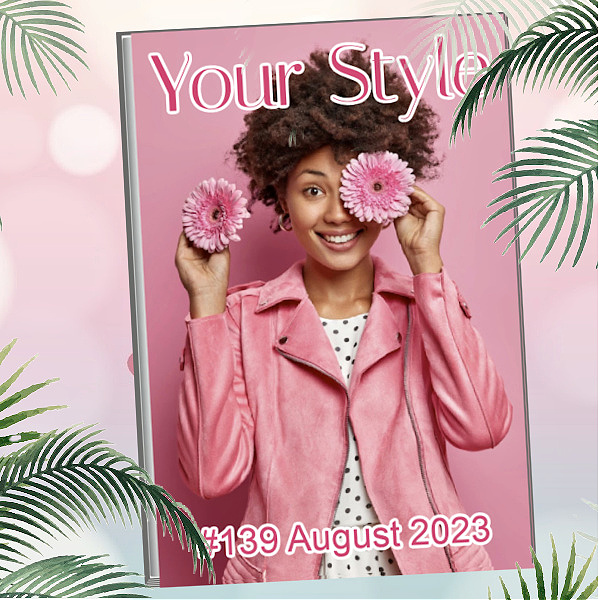 Sitemap or locate all features relating to...
Homepage >> How to fit YOUR Body Shape >> Petite Styling Tips