Linkups and Guest Posts

Sharing Linkups and Guest posts with other fashion and style blogs is a big step forward and I'm looking forward to introducing you to different sorts of fashion and lifestyle features that I think you'll be interested in.
I shall be featuring Guest Posts, all from experts in their own field, with something great to offer. It's great to get a different perspective on looking and feeling good about yourself so feel free to use this list to explore the fashion and lifestyle blogs featured below. 
If you'd like to be featured please contact me with your details.

I join in the following Party Linkups

Guest Posts

Claire Kennedy of Claire Kennedy Design is a leading expert in clothing design and teaching. From her base in Oklahoma she also offers sewing tuition online.  She offers her unique advice - how to convert a casual look to party wear - real fast!

This can be a difficult body shape to cope with but Julia Millies, a well-known Style Blogger, has mastred the art of coping with her own 'figure challenges'.
She offers some great style tips. You'll find Julia at www.whenthegirlsrule.com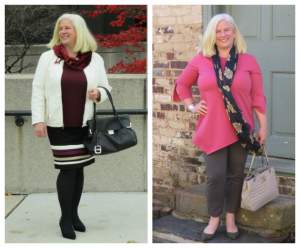 Please share your COMMENTS
Homepage >> Guest Posts and Linkups