Ebooks and Gift Vouchers

TONAL COLOR ANALYSIS EBOOKS
or an individual Color Brief  £3.00 each

SEASONAL COLOR ANALYSIS EBOOKS
The SEASONAL COLOR BRIEF   £6.00  
All 4 Color Families for the price of 2

A FULLY ILLUSTRATED digital download clearly explaining Seasonal Color Analysis. How to identify your best Season and translate it into a complementary group of colors i.e. your Color Family.
15 pages of concise information for each Color Family; explains how your natural coloring works and how you are linked to a particular Color Family; how to wear and enjoy your best colors, neutrals and accent shades; makeup, hair; jewelry etc. celebrity images and fashion shots. 

4 COLOR BRIEFS & 4 DIGITAL COLOR SWATCHES

or an individual Color Brief  £3.00 each

CAPSULE WARDROBE EBOOKS
Build a beautiful wardrobe of stylish summer work wear with a 22 piece shopping list of Summer essentials.
17 days of mix and match outfit ideas - all office appropriate - makes getting dressed the easiest thing you'll do all day!
Prefer a smart casual look? Perhaps you work from home, you're retired or perhaps you just prefer not to live in jeans everyday - then this is the perfect look for you.
BONUS - 3 Summer Wedding looks included!  Summer Work Wear Capsule $29.00
Join stylist Alison Lumbatis and build a beautiful capsule wardrobe of stylish Summer clothes you love!
You'll receive a shopping list of Summer essentials with links to the recommended items online or in store. Creates 31 days of mix and match casual chic outfit ideas with dress it up and dress it down options.
Access to the Summer 2017 Style Challenge will double your outfit ideas!

A year-round CAPSULE WARDROBE of stylish and versatile casual clothes. A shopping list of 43 pieces covers all 4 Seasons with 64 days of mix/match outfit ideas created from pieces on the list, that's 15 per season!
100% classics so they'll never go out of style and they're reused across multiple seasons so you'll get the best bang for your buck!
If you're looking to rebuild your wardrobe or just refresh your basics and create mix and match outfits, this is the perfect choice.
Over 300 classic mix and match outfit ideas to create year-round easy style.
Get all the tools you need to look stylish and feel great every day for all 4 Seasons PLUS work wear.
This book also includes best bets for date nights and Alison's favorite outfits by Season. You'll never walk into your closet and wonder what to wear again!
Instant access to The Big Book Of Outfit formulas for $49.00

GIFT VOUCHERS
Color Analysis Vouchers
Online Color Analysis is the gift that lasts forever and can be sent anywhere in the world.
You can send the voucher in a card or I will send for you. The lucky recipient completes a short questionnaire, sends me a few photos and within a few days her personal and very detailed Color Analysis will be delivered direct to her Inbox. Buy Now for £60.00

An online visual personal styling program that analyzes your unique body shape and individually tailors advice - top to toe - no matter age shape or size.

For the lucky recipient, the results are available online 24/7. From necklines to hems, shapes and textures, accessories and hairstyles - all the style secrets she ever wanted to know. Click through for more information - £50.00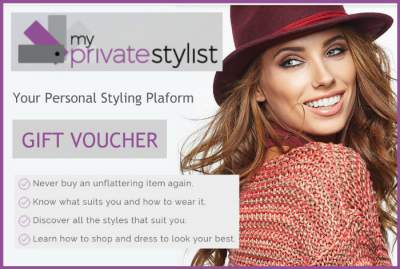 Please share your COMMENTS
Homepage >> Books and Ebooks