Ebooks and Color Swatches

Tonal Color Analysis E.books
The Tonal Color Brief £9.00  


6 Color Families for the price of 3


A FULLY ILLUSTRATED digital download clearly explaining Tonal Color Analysis. How to identify your primary color characteristic and translate it into a complementary group of colors i.e. your most obvious Color Family.

15 pages of concise information for each Color Family; how your natural coloring works and how you are linked to a Color Family; how to wear and enjoy your best colors, neutrals and accent shades; makeup, hair; jewelry etc. celebrity images and fashion shots.

6 COLOR BRIEFS & 6 DIGITAL COLOR SWATCHES

or individually £3.00 each

Seasonal Color Analysis E.books
The SEASONAL COLOR BRIEF

£6 
4 color families for the price of 2


A FULLY ILLUSTRATED digital download clearly explaining Seasonal Color Analysis. How to identify your best Season and translate it into a complementary group of colors i.e. your Color Family.

15 pages of concise information for each Color Family; explains how your natural coloring works and how you are linked to a particular Color Family; how to wear and enjoy your best colors, neutrals and accent shades; makeup, hair; jewelry etc. celebrity images and fashion shots. 


4 COLOR BRIEFS & 4 DIGITAL COLOR SWATCHES

or individually £3.00 each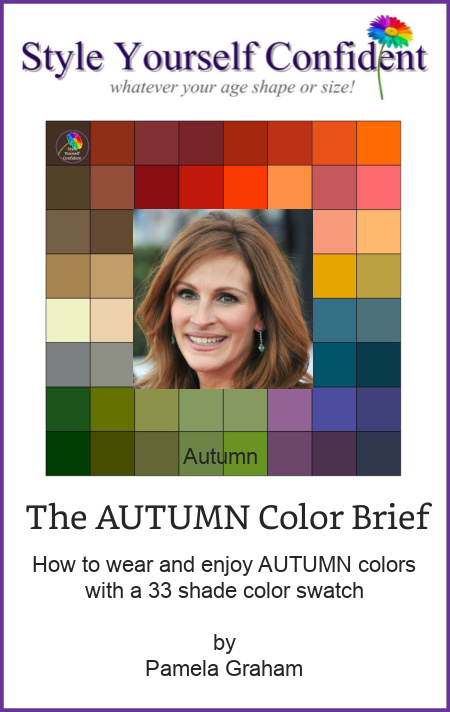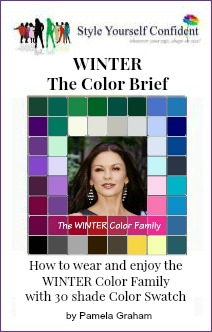 Mens Color Briefs - £4.00 each
Each of the mens Seasonal Color Brief is ready to download and print out. It gives all the concise information you need to start wearing and enjoying the colors that complement your natural coloring. I show you the colors to choose for both formal and casual wear and how to co-ordinate your wardrobe with colors and fabrics.    
16 pages of information includes 2 DIGITAL COLOR SWATCHES that can be stored on your Iphone or Ipad for shopping i.e. 30 color Seasonal swatch and 28 color Mens swatch.
Choose your Season below: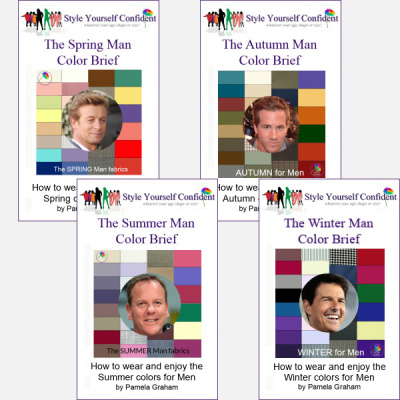 Color Analysis & the Warm Color Family £4.00
For anyone with a Warm skin tone including Spring and Autumn. 
A brief walk through color theory before launching into a thorough explanation with examples of how you can use WARM colors to flatter your coloring whatever your lifestyle. Lavishly illustrated with real women; how to co-ordinate; capsules, color combinations and a 45 shade Color Swatch.(110 pages)

Capsule Wardrobe Plans HERE

Homepage >> Books and Ebooks