Hi there




I'm back from an all too short wonderful but emotionally charged trip to Las Vegas - Vicki's wedding and a husband with a broken collar bone!
But... it's all about Autumn and Fall today, colors, capsules and keeping warm!
This month's features:
* How to wear Autumn colors
* 2 new Fall Capsules
* Wrapped up for Fall
* 10 steps to Look Polished
* Mia Tui bundle offer
* 16 amazing ways with an Autumn scarf
* Autumn Seasonal Color Analysis
* Love the skin you're in!
and everyone's favorite..
* Your Color Analysis pics
Please CLICK the image
to join me ONLINE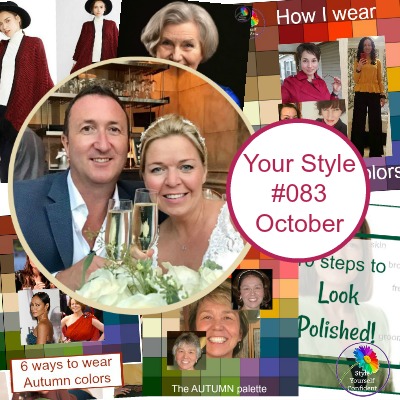 See you there
Pamela x