Hi there




Unusually, we're currently roasting with a 'proper' Summer in the UK and so we're celebrating with a bit of everything to do with COLOR, SHAPE and STYLE.



This month's features:
*Covered Perfectly hiding tum and midriff
* Your color swatch comes to life
* Can I build a Capsule Wardrobe on a Budget?
* Syn Free and Scrumptious (low fat)
* The Light Color Family
* 5 darn good reasons to drink more water
* 5 steps to raise your Body Image
*1 Spring scarf - 10 ways!
and everyone's favorite..
* Your Color Analysis pics
CLICK on the image to join me online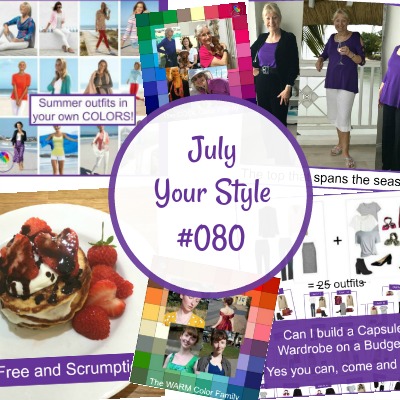 Enjoy everything July has to offer and have fun
Pamela x