Hi there



and Happy February to all you Color Lovers!

We seem to have galloped through to the second month of the year remarkably quickly and we're right at the end of the Sale season.

So join me ONLINE to see...


* Valentine's dresses with a $100+ reduction!
* Burgundy or Maroon?
* Easy ways to stress-free mornings
* The 4 Seasons
* 5 ways to raise your Body Image TODAY!
*How to flatter a short neck
* Free Color Analysis Quiz
* Your Color Analysis
Please CLICK on the image...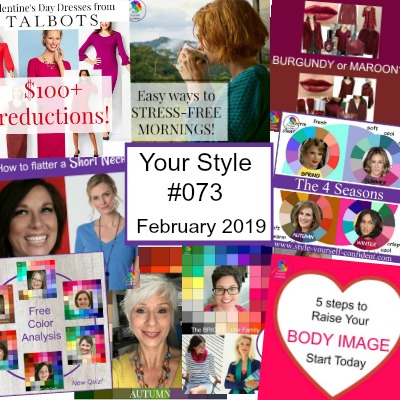 See you there..
Pamela x