Your Style 071 - December 2018

Hi there!
Today is the Winter solstice (I'm writing this on Friday) and, in the northern hemisphere, it's the shortest day of the year.

Midwinter is the oldest and most important festival stretching back thousands of years and recognized the world over regardless of creed or religion. Many of the traditions have woven themselves into the way we celebrate Christmas now - candles, fairy lights and lanterns all reflect the importance of creating warmth and light encouraging the return of the sun.
However, if you're in the southern hemisphere it's the longest day of the year and you may be celebrating the holidays with sunshine and barbeques.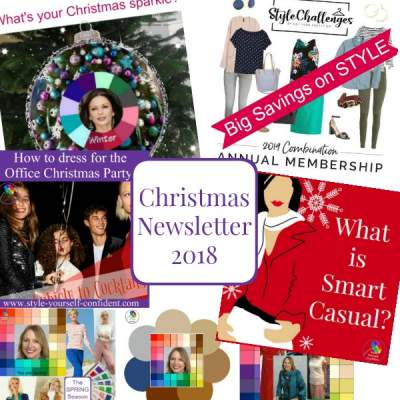 Wherever you are I wish you joy and and a happy and peaceful Christmas surrounded by your loved ones.  
I am so grateful for your continued support and the warmth and friendship that radiates from your lovely messages. I feel I know many of you personally and cherish the contact. Thank you so much x

The term 'smart casual' is one that often causes confusion.
Whether you're meeting up with work colleagues for a drink or looking forward to a special Christmas event with your nearest and dearest, you need to look your best but need to strike the right balance between being overdressed and appearing too casual!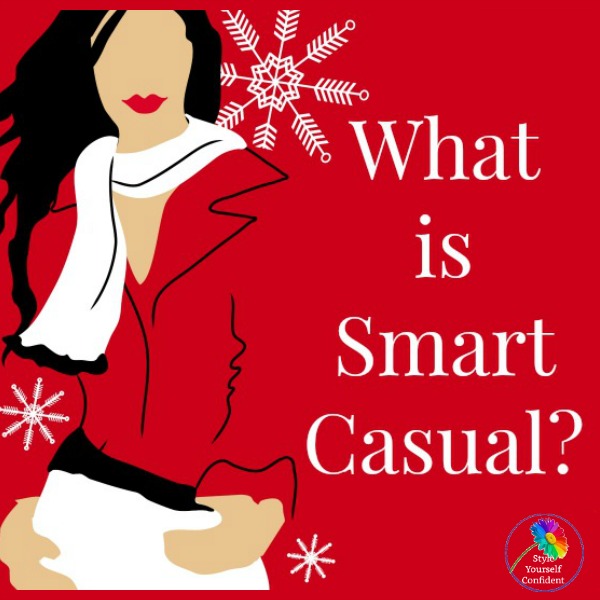 The gift that keeps on giving...
Still looking for that last minute Christmas present? I'm making the reduced Color Analysis gift voucher (£50 instead of £60) available once more for just 48 hours, only to readers of this newsletter. Contact me HERE requesting GIFT VOUCHER and, to save time, I will send the voucher directly to you with an invoice via Paypal.
There are still enormous savings to be made

or Style gift voucher can last a lifetime. Download and deliver instantly! The Color Analysis voucher is only available HERE to readers of this newsletter and available for just 48 hours.  

Each month I show web visitors and their Online Color Analysis results. 

This month I'm delighted to share the photos of another blogger friend. Angie Ballant writes her blog, Your True Self, sharing her feelings about being a 'free spirited' over 60. Many of us can associate with that!   
Check out what Angie discovers when I analyze her Colors! 


Have a wonderful Christmas with your loved ones
and a very Happy New Year

Pamela x

Not receiving this Ezine regularly?

Like to keep up to date with the latest Color features, access free quizzes and exclusive downloads? However you've found us, please stay... pop your email address below.

And all your regular resources and free downloads...
Please share your comments with us...

Come and join the Style Yourself Confident Group Board on Pinterest?

To be included just Contact Me with your email address...


Return to Top of Page
Homepage >> Your Style Newsletter #071