Thanksgiving Thursday - Your Style 070

Hi there!
I don't like the sound of BLACK FRIDAY so I've decided to celebrate THANKSGIVING THURSDAY!

Although I'm currently on a sandy beach with a glass of something sparkly at my fingertips I didn't want you to miss out on a few very SPECIAL OFFERS!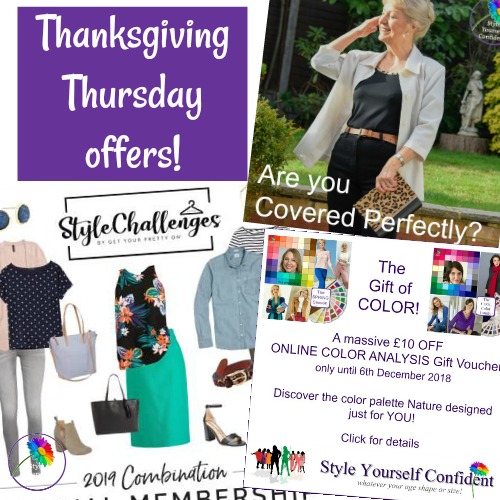 The brilliant GYPO Style Challenge pulls you out of the wardrobe rut and shows you how to create a basic capsule for any occasion.

An ANNUAL MEMBERSHIP is available for a limited time at a very REDUCED PRICE for both...

The SEASONAL CASUAL CAPSULE 2019 and the WORK WEAR CAPSULE WARDROBE.
All 4 Seasons in 2019? Read more...

Now although I'm a lover of all things LEOPARD I do like it to be subtle!

So team a touch of animal with the fabulous tops from Covered Perfectly and they (and me) are on to a winner.

Something special to wear for the HOLIDAYS and a useful layering piece for the cold weather all rolled into one.

BUY 2 GET 1 FREE!  Time to treat yourself - read more...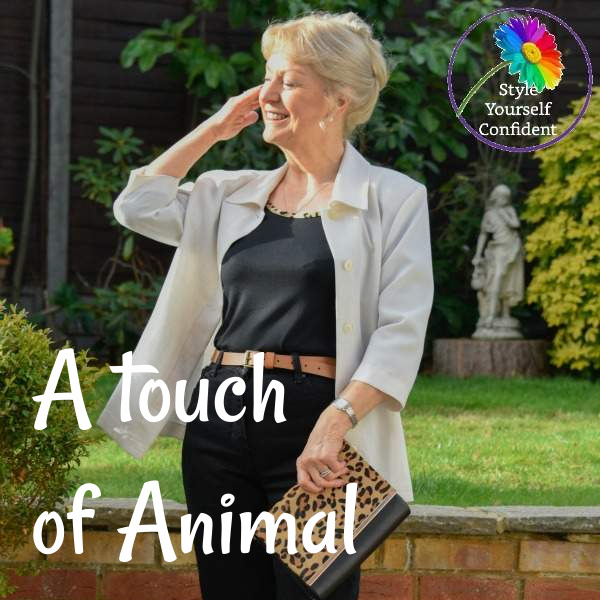 While I'm away and up until 6th December 2018 there's a big reduction on the price of a GIFT VOUCHER for ONLINE COLOR ANALYSIS.

Now just £60 (reduced by £10 that's 16.5%) ready for a Christmas gift or treat for yourself. To be redeemed from 1st Jan 2019 (valid for 1 year). Read more...

Hope you all have a fabulous family HOLIDAY!
Happy Thanksgiving
Be back soon

Pamela x

Not receiving this Ezine regularly?

Like to keep up to date with the latest Color features, access free quizzes and exclusive downloads? However you've found us, please stay... pop your email address below.

And all your regular resources and free downloads...
Please share your comments with us...

Come and join the Style Yourself Confident Group Board on Pinterest?

To be included just Contact Me with your email address...


Return to Top of Page
Homepage >> Your Style Newsletter #070 Thanksgiving Thursday