Your Style #041 - December Newsletter

Hi there!
Back from my vacation in the tropics and ready for the Christmas holiday season. This year we are not hosting so I'm able to enjoy it to the full with children and grandchildren. Whatever your weather at this time of year I do hope the run up to the Holidays is stress-free and that you too are able to spend time with those you love and those who love you - we can ask for nothing more. 
Enjoy my seasonal offerings below with my love for a Happy and Peaceful Christmas and New Year wherever you are.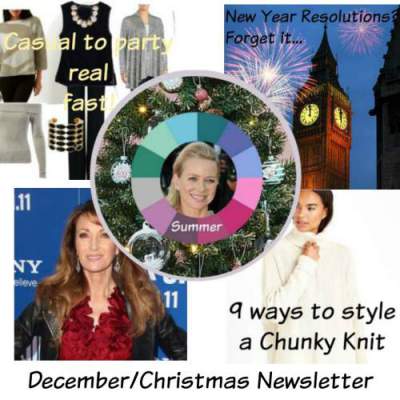 A palette for every season...

This is me last week in Mauritius, a staggeringly beautiful part of the world. Color continues to fill me with wonder. In every natural scene there are colors to be found from each and every color family and once you know your color direction you can happily feel at home through every season.
Take a look at Color Analysis in Nature to see how Color Analysis really works...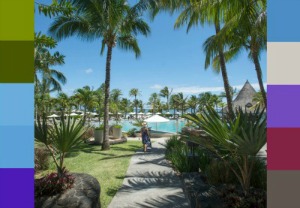 Christmas sparkle - we all love it - but what colors do you choose to dress your home for the Holidays. 
Do you follow fashion and the newest trend or, like most of us, do you find yourself instinctively drawn to a particular color theme - albeit with a slight variation.
Nothing to wear for the Big Day? Don't know how to take your usual look from casual to party?
We've got some tips from a real expert - Claire Kennedy of Sewing Artistry - who offers her brilliant ideas to turn plain into fancy - real fast!
9 great ways to style a Chunky Knit sweater so you can ring the changes and completely change your look. 

Whether you're using an old favorite or looking for a sure-fire winner this season, a cream or Winter white sweater is one of the most versatile items and set to become your go-to Winter essential. Perfect for Holiday time.

Now it may seem strange to encourage you to forget New Year Resolutions - but come on - whoever invented them must have been a bit of a masochist, January 1st is not the best time!

Setting new goals is a very positive thing to do but what about the achievements of the OLD YEAR. A year in most of our lives includes joy and sadness - do you appreciate and value yourself for the storms you've weathered?  read more...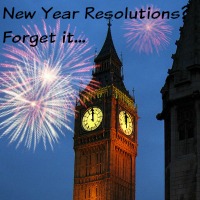 Each month I feature one of the questions from my postbag. Although I can't analyze your colors on this page I can offer some help with most things that relate to looking or feeling good. You can Ask your Style Question here..

QUESTION: I've read all the style types on your site and come to the conclusion that my style is Romantic. I do dress similar to Jane Seymour but I haven't fully grasped how to pull it all together. Can you give me some tips on jewelry, makeup and such? Thank you
ANSWER: The most important element in personal style is the ability to recognize your taste and what you like!  Pulling it altogether is about staying true to the elements you've identified as 'romantic' or 'feminine'. These are just words of course, you won't really float around looking 'Romantic' all the time... read more..

Please continue to share your style. What is it that makes you feel good or dictates your choice of outfit for work or play? Perhaps you'd like to share your choice for the Holidays whether traditional, family based or you're on vacation.
Jan on the right admits to being a gym junkie - we're all so different and unique in spite of shared interests. Submit your photograph here...

Click to LIKE Style Yourself Confident on Facebook >>>>

And if you're not already part of our email group...
you can opt in here to receive a monthly round up of what's going on; Free Color Analysis quiz, Free Color Personality quiz and exclusive downloads such as the Royal Wedding Style Book.  However you've found us, please stay... just pop your email address below.

Think your friends would be interested? please pass it on...

The next time will be in 2017
Until then my love and best wishes to you all

Pamela x

Come and join the Style Yourself Confident Group Board on Pinterest?

To be included just leave your address below or use it for any other comments or questions...


Return to Top of Page
Homepage >> Your Style Newsletter December 2017 #041