Understand your Colors
Do you understand your Colors?

OK you've got a fabulous color swatch. You know all about Neutrals and how you should be accenting them with accent colors, but it's really difficult to put it into practice. 
As well as opening up a wonderful new world of color - having a color palette to adhere to can sound as though it's very LIMITING! But really, it's NOT! 
Color is here to enjoy...
Color is to make you look good and feel good; to use and to enjoy. Color Analysis is not here to issue draconian rules or drain your confidence - the very opposite!
I'm going to start breaking the color palettes down so that you can find your way around.
I'll show you how to spot the shades that are best for you, how to extend your range of colors, how to experiment and still ensure that you have all the color you need to look and feel your best.
Understand a little - enjoy your colors more!
Even with a color swatch it can still be difficult to understand your colors if it's never been explained to you properly. 
The biggest mis-understanding comes when people think that they need to exactly match colors - but that's practically impossible. The most important factor is to understand the characteristics of the colors that suit you best - and why!
I've broken the Color Families down further so you can see how color works for you.  

Burgundy and Maroon - do you know which is which?
And how to distinguish between Warm and Cool shades of this very popular fashion color.

Whether it's baby sweet or hot and shocking, there is invariably some kind of 'girly' connotation to this color. But whether you run a mile from Pink or not - every woman needs to know the best PINK to suit her natural coloring - even if it is just for Makeup.

Wearing the best makeup colors to flatter your complexion makes your face come ALIVE!
Think you can't wear RED? Sure you can, just choose the shade that best flatters your natural coloring so you're not over powered. There is a shade of RED in every color palette.

Maybe you're not quite ready to dazzle head to toe in red this Valentine's Day but even a new lipstick or nail polish means that you need to know the shades that make you look your best.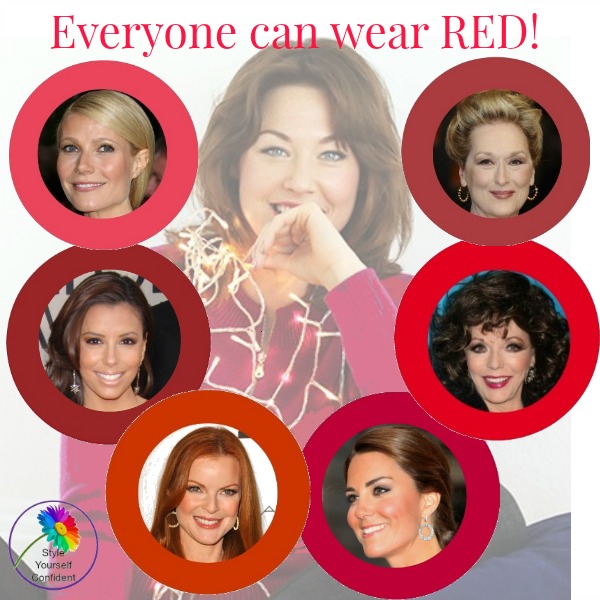 Concerned about choosing colors for a special occasion?
Well you never need worry when you choose one of the Universal Colors because they suit just about everyone.

It's easy to get excited about a Color Swatch and, certainly, the Spring shades are some of the most glorious shades around. But until you clarify your basic (almost boring) neutral shades, it's impossible to begin any kind of co-ordination.

Grey is a very versatile and useful neutral and perfect for every wardrobe but some shades will suit you better than others.
Grey can be a bit of a chameleon and changes in different lights so choose the shade that flatters your personal coloring and harmonizes with the brighter and lighter shades from your wardrobe.

Find yourself stuck looking for Winter coats when your coloring is light or fair?
When you've exhausted the beige and the camel; the winter white just isn't practical and the black is taboo - where do you look next?
Homepage >> Understand your Colors