Sisters in Self Isolation #sis

We're Sisters in Self isolation the world over as we fight to stay positive and take some element of control in this crazy world! 
For the first time in history we are all fighting a common enemy.
Whether you're one of the frontline angels who is managing to keep our countries afloat, a mother juggling countless roles or playing your own best role by staying put; each of us is missing the comfort of friends and family and the thing we take so often for granted - freedom!
Allow me to share a few of the ways I'm managing to keep positive as we self isolate.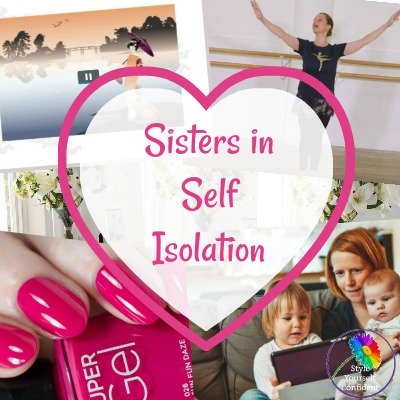 We're both in the 'age-related' vulnerable category and keeping ourselves safe shows responsibility to ourselves and to others. Life is different for the foreseeable future and adjustments have to be made.
So many people are talking about sorting out cupboards and doing the jobs we all put off but, quite frankly, that doesn't really make me happy so I'm concentrating on achieving just one thing a day! 
Then it's all about making the best of things and keeping your spirits up and, of course, your Online Color Analysis' always fill me with joy!  

1. Get up get dressed
Being at home I'm guilty of staying in my pj's far longer than necessary in the mornings but, the announcement of a lockdown made me establish a firm routine.

Now showered and properly dressed before breakfast, only a pair of jeans but a different top each day to keep spirits up. Breakfast over I do hair and makeup.
The Spring Capsule Wardrobe plan is a great idea - it's fun and it's a real help because you can utilise what you have in your closet.

2. Keep close contact with family and friends

The magic of Facetime/Skype makes it easy to stay in touch with loved ones. And visual contact gives you a reason to make an effort with your appearance.  

I miss hugs from daughters and grandson but we do 'virtual' hugs and share the minutiae of the day. Mother's Day flowers were left on my doorstep and we blew kisses to each other from about 20 feet away. Very emotional but love now means keeping a distance to keep each other safe. Never forget to say 'I love you'.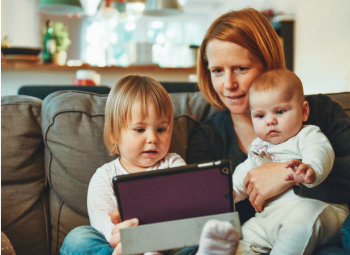 Read your grandchildren a bedtime story. Phone an old friend or acquaintance just to say 'hi', it may be the only voice they hear all day.

3. Online shopping

I'm lucky to live in a country area with a strong community spirit, never more so than now. A network of volunteers (surely angels) are covering every street offering help with shopping, prescriptions or mail, everything necessary for the housebound. 

We're managing to stay self sufficient with shopping deliveries and the odd visit to the post office by my angel friend Pat.  
I've bought a few pretty baskets and artifical flowers for the house and then thought I was being frivolous using delivery services. But so many businesses are trying so hard to stay afloat there's no reason not to buy.

4 Removing gel or artificial nails

In a matter of life and death coping with nails is not a priority but, when you're trying to keep your spirits up feeling good about yourself does matter.  
If you're used to regular appointments it won't take long to notice a problem. The best way to remove both gel polish and artificial nails is with pure Acetone or a less messy job with Remover Wraps. Just be sure to well moisturize your hands and nails afterwards. Wikihow have more detailed advice.
I've bought Rimmel Super Gel polish which comes with its own top coat and gives a long lasting polish that doesn't need a UV lamp. 
5 Coping with your hair
Gray roots may be the subject of farce on social media, but it's not funny if it gets you down. Although we WILL get back to normal it could take a few months until you're able to visit your stylist again. Are you happy to let nature take it's course or ready to embrace a temporary solution?

Fortunately I switched to a tried and tested home hair color some time ago and am happy with Nice 'n' Easy. A little more cautious? they offer semi-permanent shades too or the brilliant Root Touch-Up which buys you time, comes with great reviews. 
Keep any yellow or brassy tones in check with a silver shampoo or toner. My favorite is Color Vibes, an inexpensive product that works quickly and effectively.
6 Birthday wishes or just to say Hello!

Birthdays or other celebrations due or just want to stay in touch and send love to a friend?
You will love the beautiful range of FREE animated greetings cards with tasteful music I've discovered at Ojolie.com
7 Online exercise
I take just one exercise class a week normally and we're now meeting up via Zoom. Not quite as easy to follow but it makes me move and I love to say hi to my Wednesday friends! We're all 'sisters in self isolation'.
There are loads of different exercise classes available online.
The Royal Academy of Dance in London is on a mission to help older audiences keep active indoors with a weekly series of online 'Silver Swans' ballet exercise classes to music. I love it!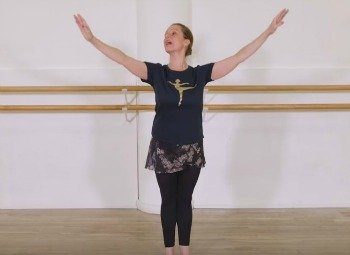 8 Be creative
I've made a ton of facemasks then moved onto website improvements that have long been on my to-do list. I've also been sorting out some family photographs.
Maurice doesn't have his favorite horse racing to watch so he has finally made a musical slideshow of our wedding (only 12 years ago!) which is lovely and a couple for holidays. He's now moved onto Photoshop tutorials which he loves. 

9 Just have fun!
We've discovered the fun of an online quiz this week. Joining in with daughter and son-in-law we pooled our knowledge in The Virtual Pub Quiz. Put together by a young man from the UK, he expected about 100 local friends to join in, but it went viral and, currently, there have been 507,000 views on YouTube!
Catch up with The Virtual Pub Quiz, Facebook. It's live on Thursday evenings (8 pm GMT), or see it streamed on You Tube.  
Homepage >>  >> Sisters in Self Isolation