Color and Style Online Services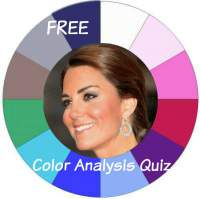 The natural colorings in your HAIR, EYES and SKIN TONE will direct you to your nearest TONAL Color Family.
Discover your prettiest shades, your best neutrals and how to choose makeup colors.

Complete a short questionnaire and return it with a couple of photographs.


In 4/5 days you'll receive, direct to your Inbox, an indepth Color Analysis, a 24 page full Color Profile, a downloadable 45 Color Swatch and your own Color Circle images.

Seasonal and Tonal fabric color swatches

Know your Color Family? Then you need a fabric Color Swatch to SAVE TIME and MONEY! 


They come with a wealth of information - how to co-ordinate, cosmetics, accessories etc. The handbag sized fan, in a smart suede style cover, is practical and easy to use. Makes shopping a BREEZE!

Tonal fans have 45 shades, Seasonal have either 30 or 33 shades.

How about a Personal Stylist to show you the clothes, accessories and even hairstyles that will fit and flatter your figure best - and be available online 24/7? Well I've got the solution!
An online personal styling program that analyzes your unique body shape and tailors advice specifically to your figure - top to toe - whatever your age, shape or size!
Homepage >> Online Color and Style