'Duchess Meghan'

Well lovely lady, you won't actually be a Princess but you're likely to be our new 'Duchess Meghan' - and that's a pretty darned cool title!
Tradition dictates that Prince Harry will be proclaimed a Royal Duke on his Wedding Day on 19th May and, thereafter, the couple are expected to be known as the Duke and Duchess of Sussex. 

Americans have long referred to our much loved Duchess of Cambridge as Duchess Kate. No doubt that as the latest edition to our Royal Family is 'home-grown' she will be referred to in the same affectionate manner.
We all love a wedding and what could be better than a Royal Wedding with enough pomp and ceremony to stir the patriot - and plenty of romance to stir the emotions.
I got it wrong!

When the wedding was first announced I did a quick image of Meghan in the Deep color family but I got it wrong!
Once more photos began to appear in the press it was obvious to me that her coloring is in fact AUTUMN.
With a Deep and Warm skin tone and golden amber eyes, her natural coloring is echoed so beautifully in this subtle and softly sophisticated color palette.

'Duchess Meghan' and her color choices
Meghan's color choices show her instinctive flair for selecting the Autumn colors - although let's be honest, she's gorgeous enough to look good in a paper bag!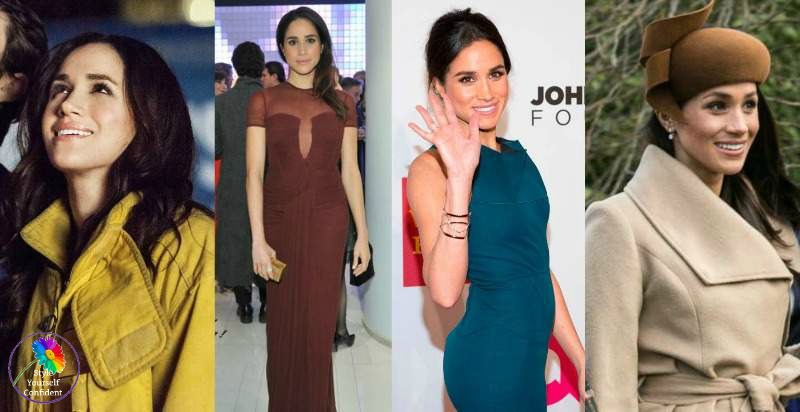 And the dress?
It's been reported that Meghan will wear a dress created by 'British' designer team Ralph & Russo, although this couple originate from Australia.
Their designs are intricate and elaborate and keeping the showbiz connection they can boast Angelia Jolie, Beyonce, Celine Dion and Gwyneth Paltrow amongst their former clients - as well as a Saudi Princess.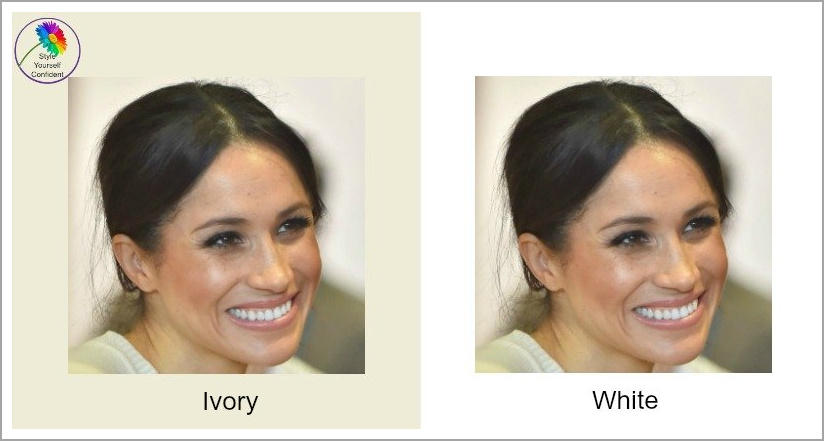 I really hope they keep the design to scale as 'Duchess Meghan' is so petite and it would easy for too much fancy detail to overpower. Even the camel coat she wears in the photograph above is quite bulky for her diminutive figure. 
And the color? Well it has to be a rich ivory for Meghan with her warm skin, and we know how gorgeous she looks in the Autumn colors. Pure white would be too clinical. Do you agree with me?

What colors will Duchess Meghan include?
Prince George and Princess Charlotte are expected to be part of Meghan's bridal party. If she follows Royal tradition the child attendants will be dressed in a color and fabric very similar to her own dress and flowers are likely to be gentle and natural.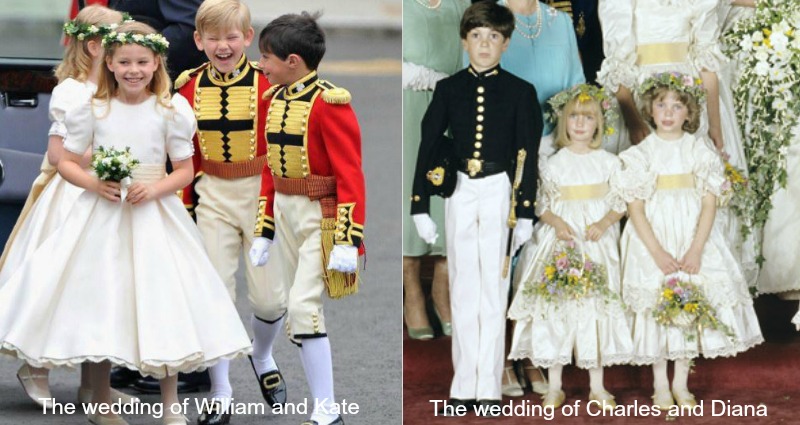 Prince Harry may be wearing military uniform and Royal venues are rich in reds and golds, so it's important that any added color is not strident. Page boys are likely to be dressed in uniform to complement the groom as in the weddings of Kate and Diana. 

Royal Wedding Style Book
This is a specially produced book for William and Kate's wedding.   
This fascinating full color insight into the wedding of William and Kate gives you 30 pages of details - the dress, veil, flowers, bridesmaids, jewelry as well as the Groom's uniform. Uncover the background to the traditions. 
If you have a wedding on the horizon, you're a bride's mother perhaps and you'd like a FREE copy, please Contact me 
Homepage >> Color Analysis Specials >> Duchess Meghan