Hi there



Although officially it's 3 weeks or so 'til Spring, once the daffodils are out it does feel a little more cheerful!
As the weather (hopefully) turns warmer, thoughts inevitably turn to how your wardrobe will work for the new season. Retired and working from home, I certainly have neither the funds nor the compulsion to go on a shopping spree BUT there are certain things that it's wise to consider ahead of time. If you're looking for certain colors, sizes or you need particularly comfortable shoes/sandals, be aware that they are likely to come into store early and it's easy to miss out.
A couple of simple but well cut t-shirts will give new life to your Spring separates and yet they can be difficult to find later on. Check out the fabulous cotton v-necks from Kettlewell in 21 colors!
If you're out and about, the easy basic clothing I've included in the City Break article (below) makes a useful ticklist whether you're travelling near or far, just adapt it to your own excusion. Have fun! X


Click any image for Your Style 130

Your Color Analysis pics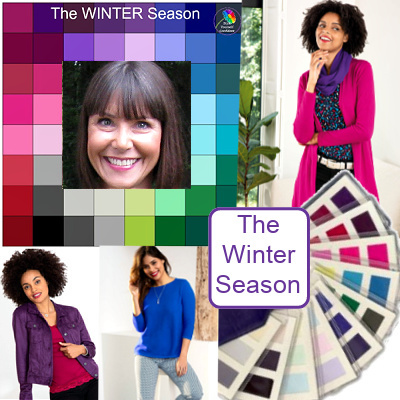 Some top pages of Feb 2023
Please CLICK any image
to join me ONLINE
Thank you for joining me - with love Pamela x