Hi there



Today (Friday as I'm writing) is the Winter solstice and, in the northern hemisphere, it's the shortest day of the year.

Midwinter is the oldest and most important festival stretching back thousands of years and recognized the world over regardless of creed or religion. Many of the traditions have woven themselves into the way we celebrate Christmas....

We're all busy with Christmas arrangements so this is just a quick roundup of recent posts for you - and my thanks for your wonderful support through the year. Please click to join me online...


December features:
* What is Smart Casual?
* What's your Christmas sparkle?
* Casual to party - Real Fast!
* How to dress for the Office Party
* The Winter Season
* Your Color Analysis photos
Now CLICK on the image...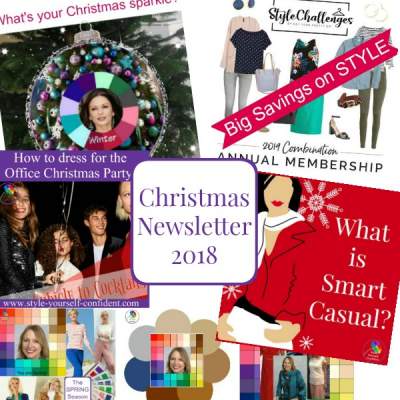 See you there..
Pamela x