Hi there



Where has the year gone?

The grandson is talking Christmas, the husband is talking holidays and the daughter is talking Weddings - there's a lot going on in our family!

But, in the meantime, we've had the first frosty morning so it's time to make sure you've got some warm KNITWEAR to keep out the chills in the coming months.

And what's better for Autumn than a touch of LEOPARD!

I've rounded up the best features from the past month so CLICK on the IMAGE below to join me online.



This month's roundup features:
* 4 ways to style a chunky knit
* All wrapped up for Autumn/Fall
* A soft spot for Leopard
* Pamper your hands
* How to choose the perfect necklace
and
YOUR Color Analysis - recent photos of ladies like YOU!
CLICK on the image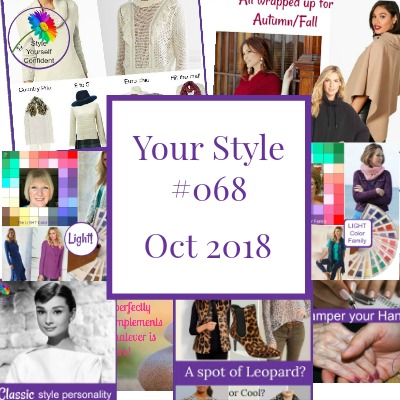 See you there..
Pamela x