Hello





A huge prize worth £75 to win - ONLINE COLOR ANALYSIS and a full color FABRIC COLOR SWATCH - might be Seasonal or Tonal.

HURRY only 1 day left for your FREE entry...


This month's features:

* FREE entry - WIN Color Analysis & Swatch worth £75.00

* How your makeup can make you look FABULOUS!

* Results of February Free book competition

* How to crack the Office Dress Code...

* Where to start with Color? Easy pieces, easy colors..

* Style Question: I'm Warm Muted but like Warm Bright




PLEASE CLICK INTO IMAGE BELOW...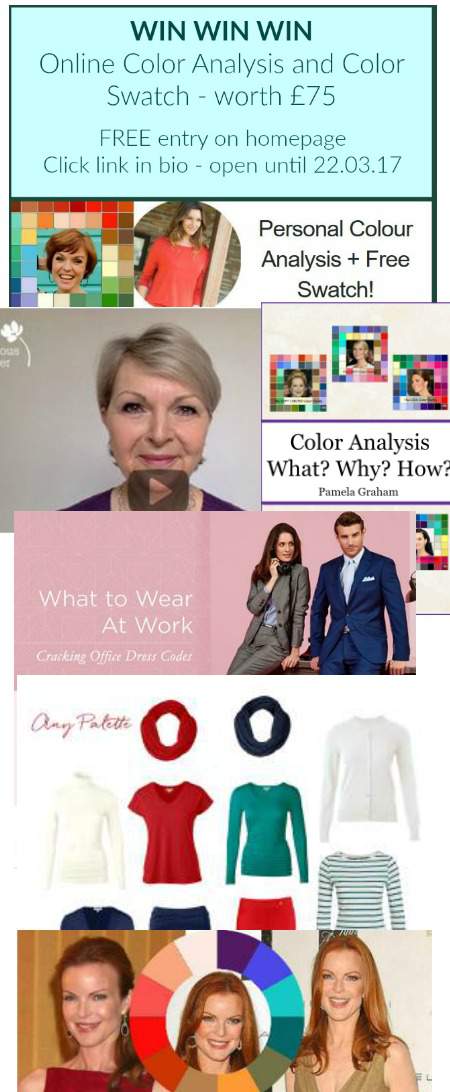 Look forward to seeing you ONLINE...


Pamela x