Hello





You know Style Yourself Confident is a pretty simple concept. I pass on snippets of info about color and shape and you use it to create your own kind of Style.

You've been asking about hair - To Grey or not to Grey? So we're looking at some facts and some real ladies talking about their own journey. And... I've got some simply fabulous tops to show you.

So join me online for the full..

This month's features:

* Ready to be Covered Perfectly? Tops for women over 40

* To Grey or not to Grey?

* Top heavy body - want to cover your legs?

* Yes, you can wear RED this year

* Update on Ebooks for Tonal and Seasonal color families

* Style Question - Can I identify a specific color in my Swatch?

* Color confusion for Kobi...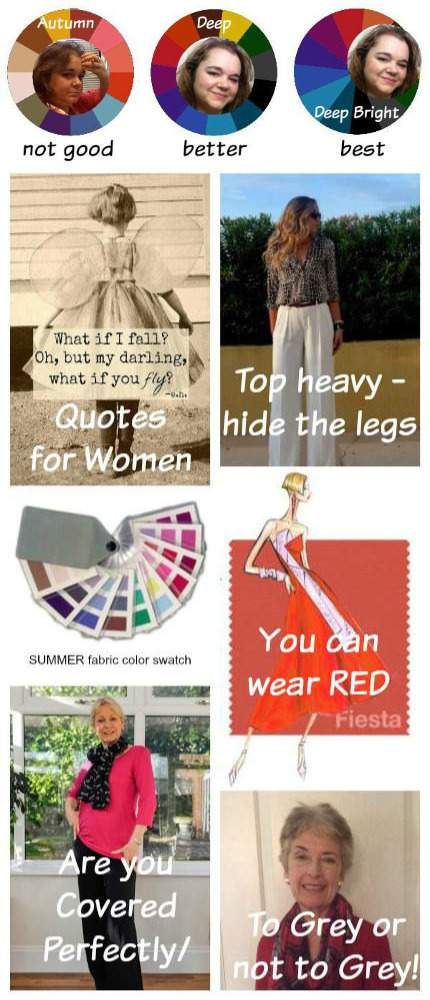 See you online for the full...



Until then...

Pamela