Hello





We can't help but be aware of the problems the Internet can bring, but I'm always delighted and surprised to see visitors to this website from so many diverse and far flung countries - I have entries in my postbag from Singapore to Serbia, Brazil to Bulgaria. So at this special time of the year, I'm so thankful for the warmth of your contact and, in a very small way, the cultures we're able to bridge.



This month features:

* Shape up for that Party Dress

* How to choose the best mascara for you

* How to survive the office party

* Party tops are the way to go

* The best neutrals for Spring coloring

* Style Question - "Can a Deep wear both Cool and Warm makeup?"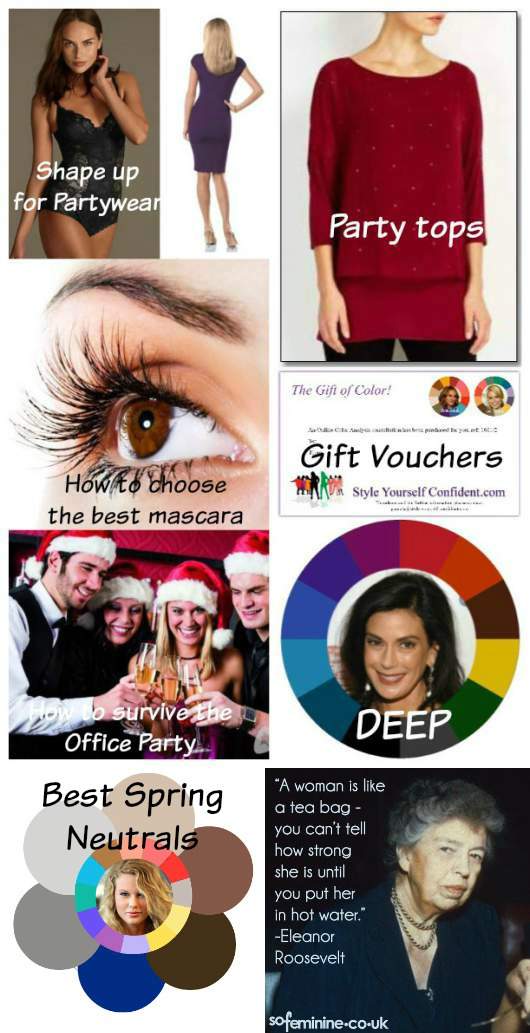 See you online for the full...



Until then...

Pamela