Hello





I've gone back to basics this month because I realize that many of you, depending on your search criteria, might never have visited the Homepage and don't know what Style Yourself Confident is all about. All the information you need about your Colors, Shape, Style and making it work for you is FREE and waiting for you in the...



This month features:

* Nature gives you 4 Positives - FREE and easy to discover

* What colors should I wear?

* How to flatter Wide Hips

* 10 ways to Style a Chunky Knit

* Dress the Petite Top Heavy Body Shape

* Style Question - "coloring greying hair"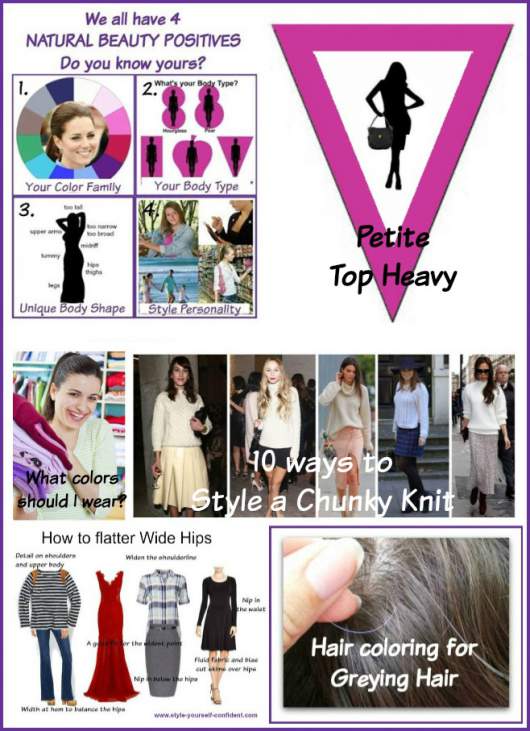 See you online for the full...



Until then...

Pamela