Hello


FREE Color Analysis draw!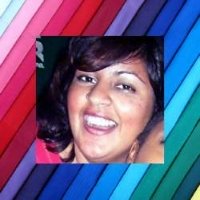 Like to enter the FREE prize draw to win personal Online Color Analysis value £30.00? All you have to do is hit 'reply' to this message, say 'enter competition' and leave me your first name. One name will be drawn at random in a week's time which, hopefully, gives everyone time to pick up their messages. The winner will be notified by e.mail straightaway.

Even if you're not a winner, every entrant will receive a £5.00 voucher towards the cost of Online Color Analysis valid until 30th April. If you already know your own colors why not use it towards a gift. Good Luck!


Petite Body Shape
If you happen to be under 5 ft 4" you'll know how difficult it can be sometimes to get clothes to fit. Unfortunately, though, advice given to Petite ladies is often one dimensional and assumes that everyone is the same shape and size.

A huge percentage of the population is considered Petite (me included) so this month I've been adding a few pages of styling tips for the

Petite Body Shape which I hope you enjoy and find useful!


New Look Website

I've also been busy streamlining and updating the look of the website - the downside of that is when the odd thing doesn't go according to plan! So please bear with me if you spot a problem or, even better, let me know. I'm always grateful when someone takes the trouble to point out an error. There's a Comments Box at the bottom of every page of Style Yourself Confident.


Wow! I just love Pinterest!

I'm not a trailblazer with Social Media but I really am enjoying Pinterest. It means that I can 'pin' lots of fabulous pictures about color, fashion, style, capsule wardrobes etc which are really inspirational! In fact it's like a giant scrapbook where you can store your 'cuttings' for holidays, recipes, the home and family, even your Spring wardrobe ideas.

I would love your contributions too! So if you'd like to contribute to the Style Yourself Confident boards on Pinterest, just hit 'reply' to this message and say 'Pinterest' and I'll send you an invitation so you can join in.
until next time, take care
Pamela