Tex-Mex Soup

Tex-Mex soup is hearty and man sized! Just open a few tins to create all the flavors of a 'bowl of red' quickly and easily.
Use a thermos flask to take a filling lunch to work, for travelling or a warming Winter's picnic.  
* This works brilliantly for my 2 day Slim Plan. A couple of days on tex-mex soup will help you to drop couple pounds for the Holidays!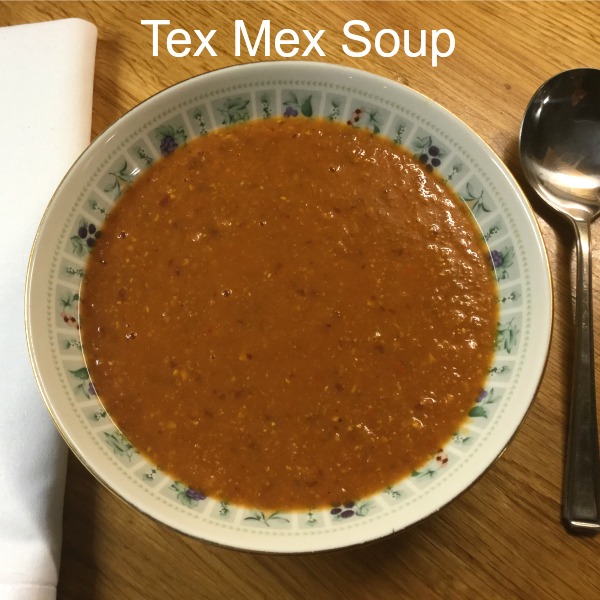 Tex-Mex Soup
Ingredients

1 large onion
2 sticks celery
1 red pepper
2 cloves garlic
1 tspn cumin 
1 tspn oregano
1/2 tsp chilli powder
1.5 litres vegetable stock
4 Tbsp tomato puree
1 tin 400g chopped tomatoes 
1 tin 400g beans of your choice, red kidney, black or cannelini
1 tin sweetcorn 
pinch salt
1 tspn cumin seeds
1/2 tspn chilli flakes
4 ozs of red lentils
1.5 litres vegetable stock
Method
Peel and finely chop onion, celery and red pepper, saute in low calorie spray for 5 minutes. Stir in herbs and spices, pour in stock, tomato puree and tin of tomatoes. Bring to the boil then reduce heat, cover and simmer for 15 mins. 
Drain and rinse beans and sweetcorn, add to pan. Simmer 5-10 mins to heat them through. Blend as much or as little as you like for your choice of texture.
I always double the quantity as it feeds a family for several days or freezes brilliantly.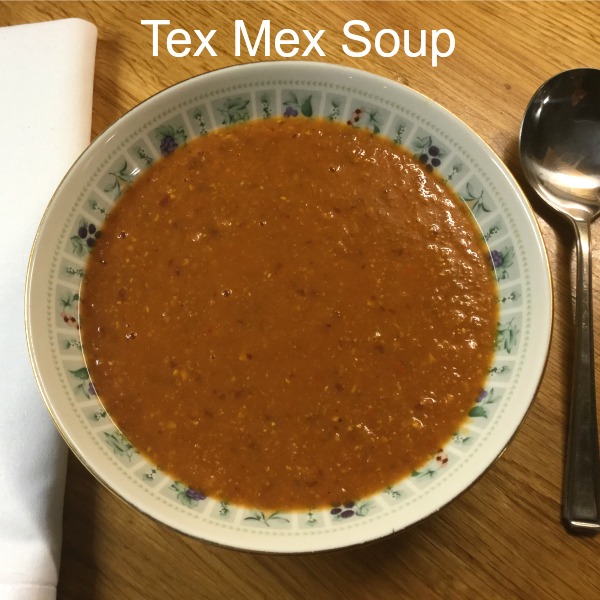 Allow 'Your Style' to visit you!
The latest features on Color Analysis, Body Shape and Style to your Inbox, twice monthly.
Plus a Free copy of my book 'Shortcut to Style', it works for you, whatever your age shape or size! 
Pamela x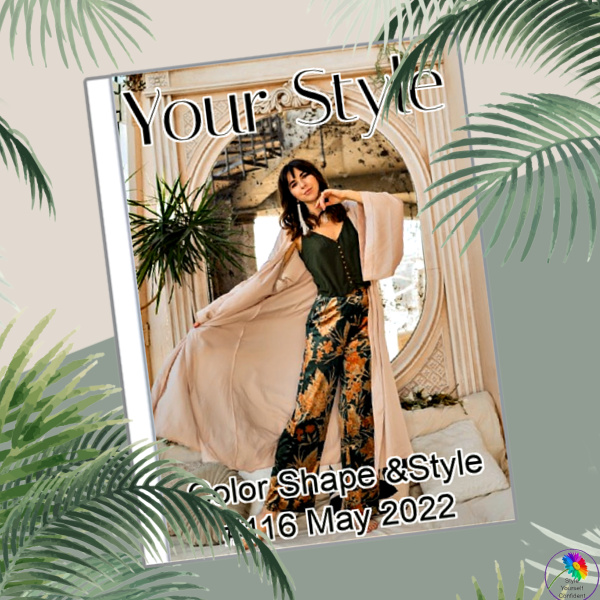 Sitemap or locate all features relating to...
Homepage - Low Fat High Fibre - Tex-Mex Soup