My 2 day Slim Plan
My 2 day Slim Plan allowed me to quickly and easily drop a couple of pounds. 
After a Summer of wearing loose pants, back into jeans, I find I'm at least 5 pounds overweight. I don't over worry about weight generally but with a vacation looming, I'm hoping to squeeze into a swimsuit!  
4 or 5 lbs makes a big difference to me between feeling bloated and my clothes fitting comfortably.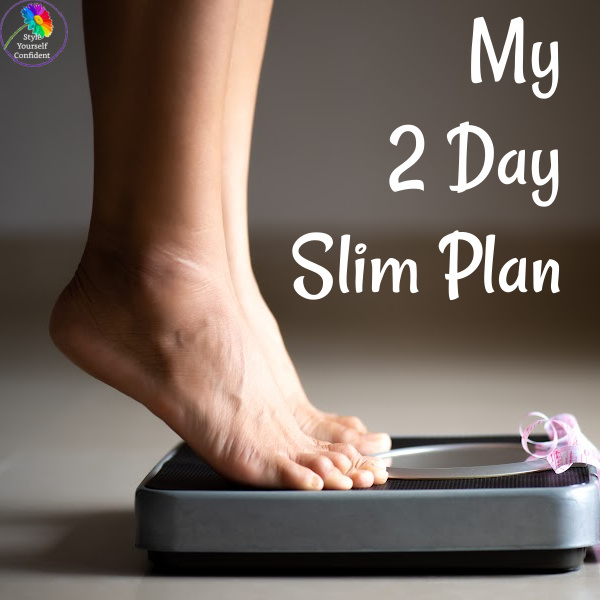 I need quick and painless!
As I generally eat well (apart from the occasional indulgence) I need something quick and painless to give me a boost.  If it jolts my metabolism into action too, even better!  
I once read about someone who ate nothing but grapes for 3 days every now and then as a detox. I suppose if you only eat one thing and you're bored out of your mind you'll lose weight anyway, but obviously better if it's something that's good for you!
3 days seems a bit too long to be hungry so I decided on 2. As it's a cold Autumn here in the UK and winter soups are back on our menu, a good thick vegetable soup seemed the obvious solution to try. 
First choice - Tex Mex Soup - 2 lbs off!
Tex-Mex soup is one of our tasty winter favorites, it's thick, has plenty of texture and is very filling! 
It seemed a logical first choice for my 2 day Slim Plan and I decided I would not allow myself to feel hungry. 
I had my usual bowl of fruit and a little cereal for breakfast and then soup provided both an early and a late lunch - I wasn't going to count. At dinner time too I had a couple of large helpings.  On the third day I returned to my normal diet. 
It takes a couple of days for weight loss to register but then a loss of 2 pounds showed up! 
The 2nd week I tried Pumpkin Soup BUT...
This worked too but wasn't as filling or enjoyable because it didn't have the same mix of flavour and textures.
It's difficult to measure weight loss exactly but again I'm down about a pound and feeling the difference around my waistline. 
BUT it didn't have the same goodness, protein and fibrous content, that comes from the beans in the Tex-Mex which is a great favorite to freeze and feed the family at the same time, sort of like a chilli without the meat! 
Pre-Holiday painless shapeup! 
I've established that Tex-Mex IS the 2 day Slim Plan as far as I'm concerned. With it's protein and fibre your body is having everything it needs.
This is certainly a trick I shall be repeating for another week or two. 
Holiday time is looming for all of us so whether it's Thanksgiving, Christmas or vacation a 2 day Slim Plan is the perfect boost when you need to look your best.
After vacation I shall of course be doing the 2 day Slim Plan again for a week or two to get back to normal.  I might try it with my favorite Vegetable Chilli which is a real winter warmer and hugely filling. You can tell I like chilli! 

Let me know if it provides you with a magically speedy shape-up! 
Tex Mex Soup Recipe
1 large onion
2 sticks celery
1 red pepper
2 cloves garlic
1 tspn each of cumin and oregano
1/2 tsp chilli powder
1.5 litres vegetable stock
4 Tbsp tomato puree
1 tin 400g chopped tomatoes 
1 tin 400g beans of your choice, red kidney, black or cannelini
1 tin sweetcorn pinch salt
Peel and chop onion, celery and red pepper finely, saute in low calorie spray for 5 minutes. Stir in herbs and spices, pour in stock, tomato puree and tin of tomatoes. Bring to the boil then reduce heat, cover and simmer for 15 mins. Drain and rinse beans and sweetcorn, add to pan. Simmer 5-10 mins to heat them through. Blend as much or as little as you like for your choice of texture.
I like to add half the beans and sweetcorn before blending the soup to a thick pureee. Then I add the rest of the beans and sweetcorn for texture. If you like it thicker still add an extra tin of beans. I always double the quantity as it freezes brilliantly or feeds the family for days at a time!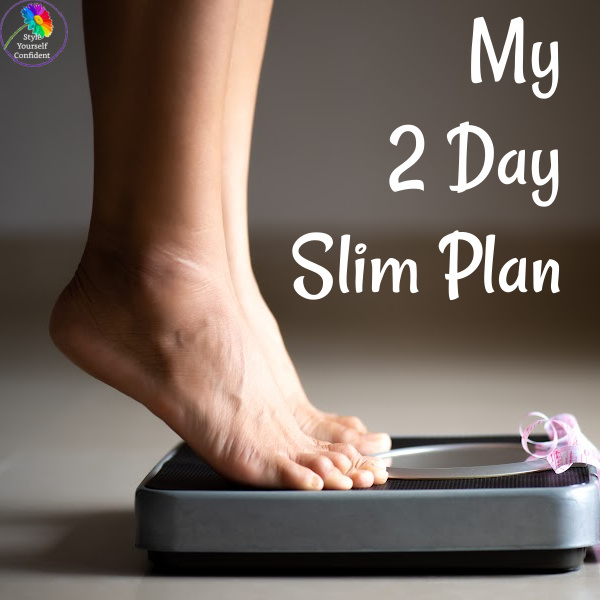 Allow 'Your Style' to visit you!
The latest features on Color Analysis, Body Shape and Style to your Inbox, twice monthly.
Plus a Free copy of my book 'Shortcut to Style', it works for you, whatever your age shape or size! 
Pamela x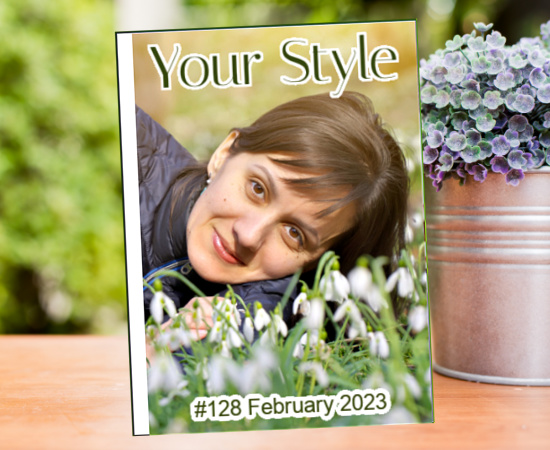 Sitemap or locate all features relating to...
Homepage >> 2 day Slim Plan