Your Style #044 - March 2017

Hi there
First of all be sure to visit the Homepage and enter the FREE competition. Win ONLINE COLOR ANALYSIS and COLOR SWATCH worth a huge £75. Only open until 22.03.17 so do it NOW!

Age - well it's just a number as we know. Admittedly I don't think about what I'm going to be when I grow up any more but I do appreciate the life experience that's enabled me to be less judgemental and more able to see both sides of a situation. I have a wonderful husband, family, and grandchildren, haven't quite got the energy I once had but certainly fit enough to help with my village clean-up this weekend; in other words I'm seriously blessed!
So what's this about? Well - I've just hit a substantial birthday. Many women want to hang on to 39 but I didn't find that a hurdle. Now I've hit 69 and yes dammit I would like to hang on to it because I'm enjoying life and want it to continue. Perhaps I should be politically correct and be offended if someone says 'you don't look it' because up close I know I do. But if someone's kind enough to offer a compliment why not accept it graciously. Making an effort to look after yourself is a sign of your own self respect and respect for those around you.

I began this website at the age of 64 and learn something new every day. My contemporary Tricia Cusden was much braver and at the age of 65 developed a makeup range to 'celebrate the beauty in older faces'. She addressed head-on the problems we all face and offers the perfect makeup solution for mature skin. Want to Look Fabulous Forever and regain your confidence well now you can...

This month a PRIZE worth £75...

FREE contest to win Online Color Analysis and a full fabric Color Swatch, total value of £75. and you can take part from anywhere in the world.

Click into the image taking you to the Homepage then into the ENTRY BOX in the 2nd paragraph, that's it!  

I'm running this competition in conjunction with Samantha of Fake Fabulous. This gorgeous lady wears colors like no-one else I know - fabulous really is the only word. Take a look at her blog for inspiration and lots of color fun!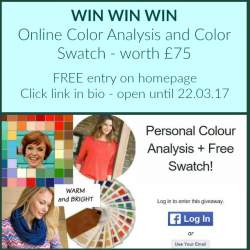 You can Look Fabulous Forever...

Makeup is more important when we get older but it's frustrating when it doesn't work quite the way it used to. Like all of us my skin has changed; it's thinner, drier, very thirstily soaks up makeup and it's more uneven in texture and color.

Tricia shares her own skin problems as she applies her gently formulated products. 
Primer, foundation and concealer are designed to work together giving excellent coverage and staying power without looking or feeling heavy. They leave the skin feeling like velvet and I think you'll agree the results speak for themselves.
Click into the video to see makeovers and tutorials on women of all ages at Look Fabulous Forever...

Book Competition in February...

2 lucky winners received copies of my latest book - Ellen from the United States and Vivienne from the UK.

You can find the book available here on Amazon...

What is acceptable office dress code for a woman? A very useful graphic landed on my desk this week and prompted me to return to this age-old subject.

We've also had International Women's Day with a theme of 'Women in the Changing World of Work' so it's very apt.
It varies from industry to industry of course and no doubt that informality has gained pace over the years, but an 'appropriate image' can have... read more...

Where to start with color?

Whether you know your color direction or whether you just want to branch out and try something new for Spring - it's often difficult to know where to begin?
I've talked before about Universal Colors - these are basic colors like teal and navy that will look good on just about everyone.  
Take a look at the fabulous range at Kettlewell Colours because just a couple of colorful pieces can bring your boring or neutral wardrobe to life.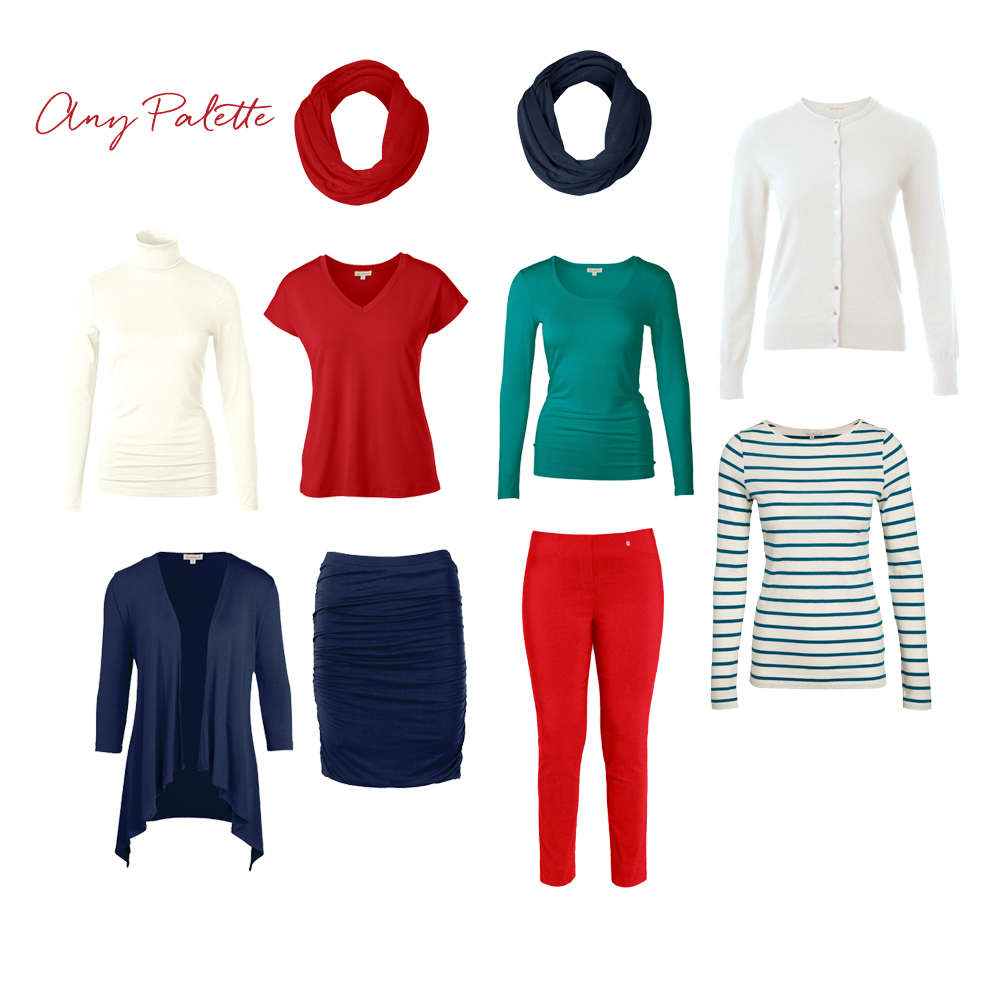 Style Question of the month -
Think I'm Warm Muted but I prefer Warm Bright...

ANSWER: If you've found that Warm colors work for you then don't worry about splitting them up ... read more...

Click to LIKE Style Yourself Confident on Facebook >>>>

And if you're not already part of our email group...
you can opt in here to receive a monthly round up of what's going on; Free Color Analysis quiz, Free Color Personality quiz and exclusive downloads such as the Royal Wedding Style Book.  However you've found us, please stay... just pop your email address below.

Think your friends would be interested? please pass it on...

Until next time my love and best wishes

Pamela x

Come and join the Style Yourself Confident Group Board on Pinterest?

To be included just leave your address below or use it for any other comments or questions...


Return to Top of Page
Homepage >> Your Style Newsletter March 2017 #044